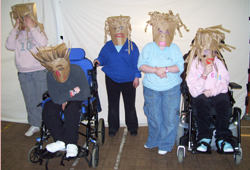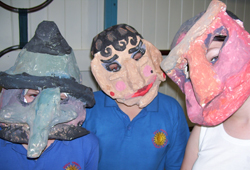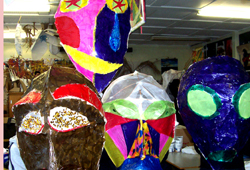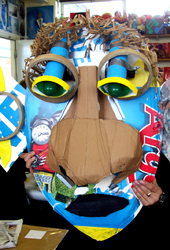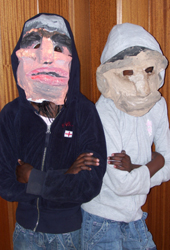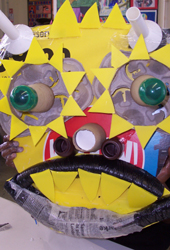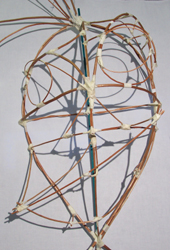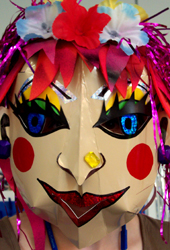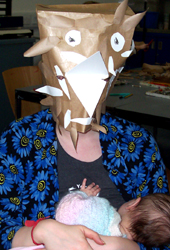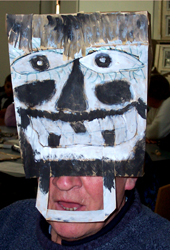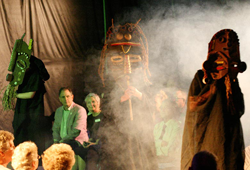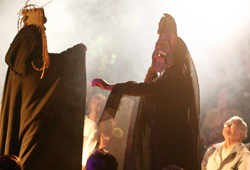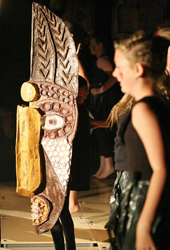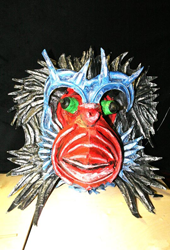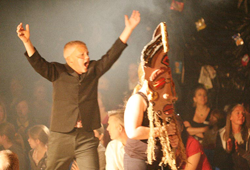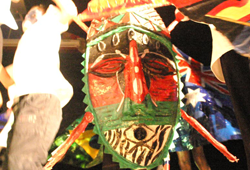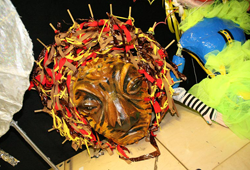 Mask Movement

Mask Movement workshops for: Imperial War Museum North to accompany their special exhibition 'Once Upon A Wartime' 2012;
Newham Special School, Rotherham, & Mask Alive (Manchester Art Gallery Project) in various Greater Manchester schools.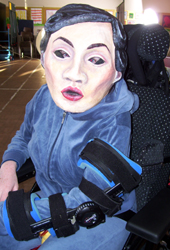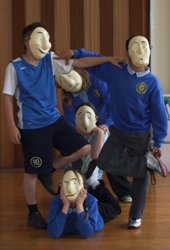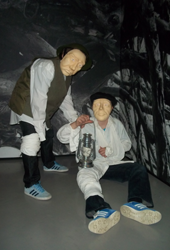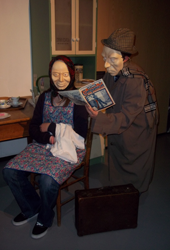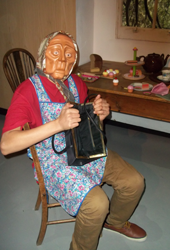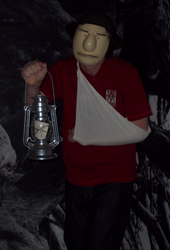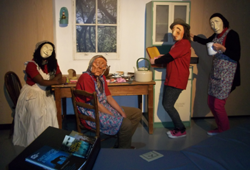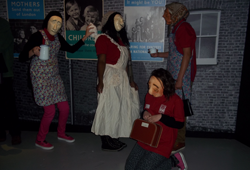 Puppeteering Techniques:

Projects featured include: Seeds of the East 'Animated Greenhouse', Manchester; puppeteering workshops with Edge Hill Performing Arts BA HONS students, Liverpool; suitcase puppetry 'Super Heroes' project, 3 x primary schools & a special school in Oldham, & staff training for Oldham Theatre Workshop.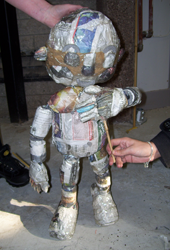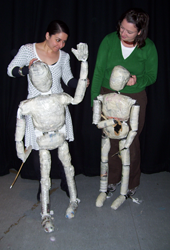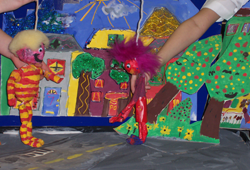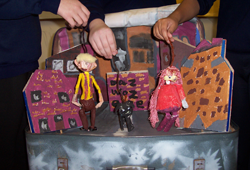 Street Theatre: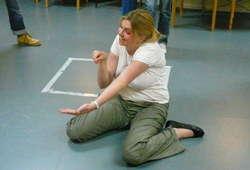 Curious Cargo works with groups to make gegant puppets, props, banners, costumes & lanterns to animate parades, and makes bizarre and wonderful
sculptures & props for installations.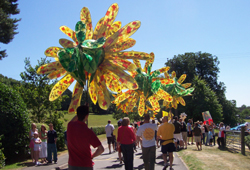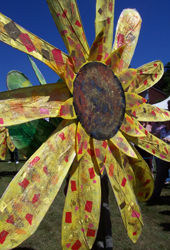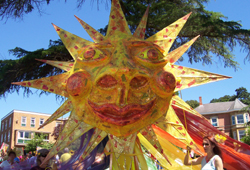 Curious Cargo offers mixed-media making workshops which can be tailored to suit your needs. Previous projects have included: wire portraits, mark-making,
silk paper making, withie sculpture, 3D model making, to name but a few.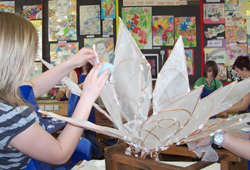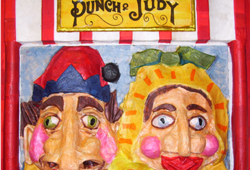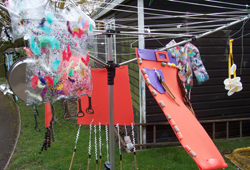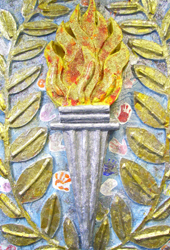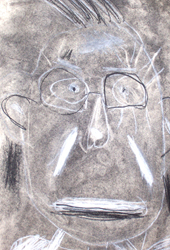 Mask Movement & Mask Making Training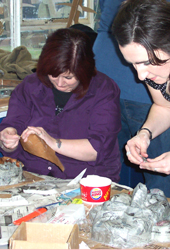 Puppeteering & Puppet Making & Shadow Puppetry Training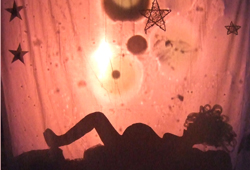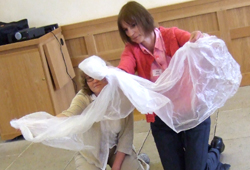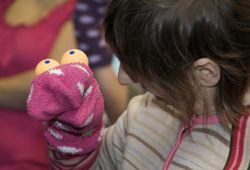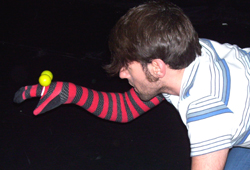 Team Building, Personal Development & Drama Games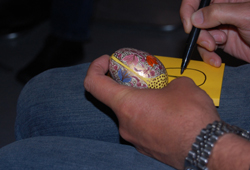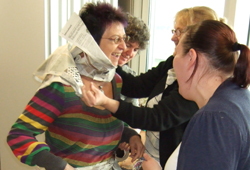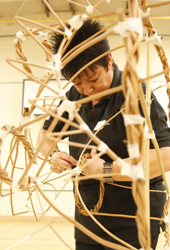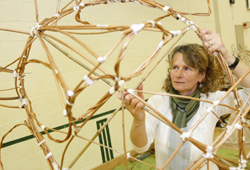 Previous Projects:

Deepdale Infants School, Year 2 classes x 3 - Giant Creatures junk sculptures - 2011 The Yr 2 children designed their 'mythical creatures' in teams drawing inspiration from African animals. Then using boxes, tubes & other junk they worked in their teams to build the giant creatures, papier mache them, and finally paint them.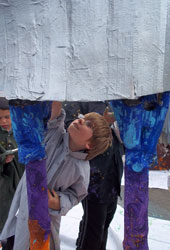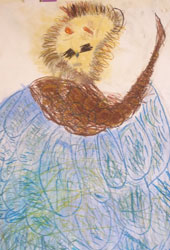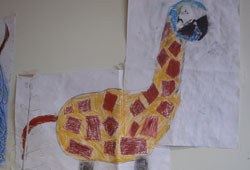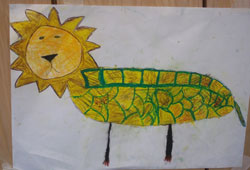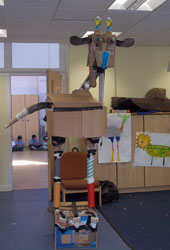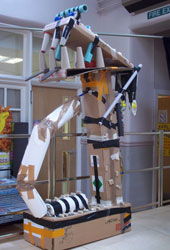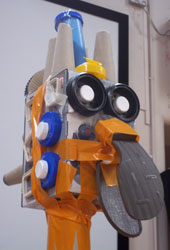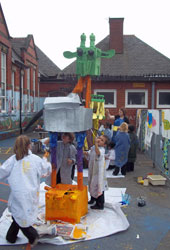 Sandbank Nursery School, Bloxwich, West Midlands - 2011 & 2012 During this 'visual arts & creativity residency' we explored a range of materials & techniques to include: puppet making, silk paper making, den building & junk modelling.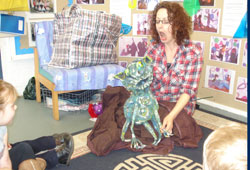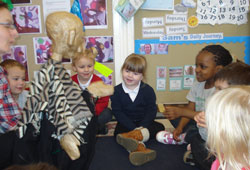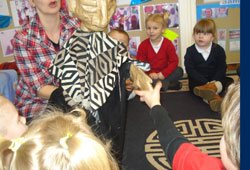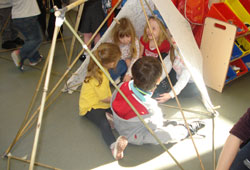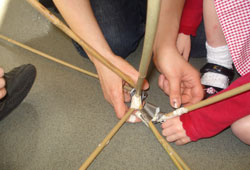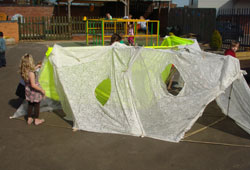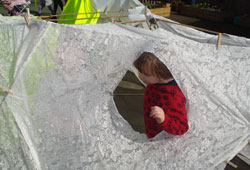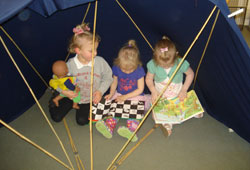 CARA Action Research Project - In this project Peppy Hills, and students & staff at Sunfield School, worked in collaboration with Curious Cargo's Tess Hills to investigate the research question: 'Exploramentation! Spotting Authentic Engagement in Creative Activity Among Students with Severe and Complex Learning Needs'. Sessions & 'creative provocations' included: mark-making, light & shadow, clay & modelling materials, smell/taste/collage, found object puppetry/storytelling, construction & dens, & textured pathways.
http://www.sunfield.org.uk/pdf/Exploramentation.pdf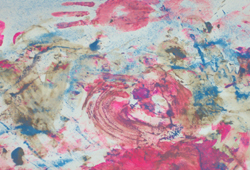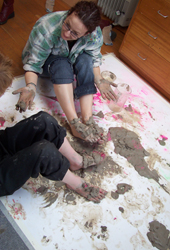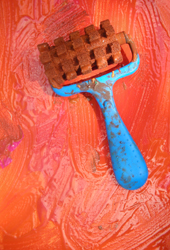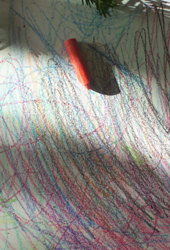 Broadmeadow Nursery, Wolverhampton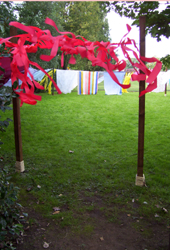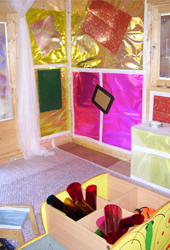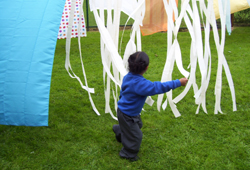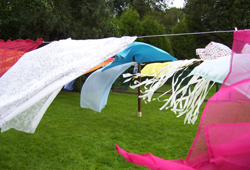 Sunfield School 'Jazz Project'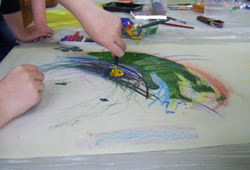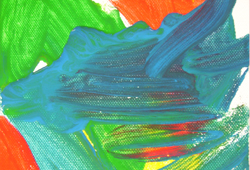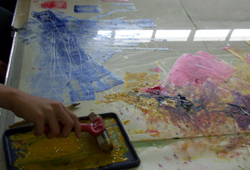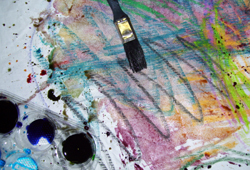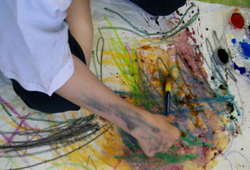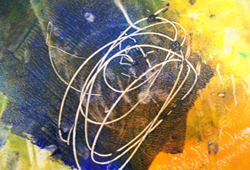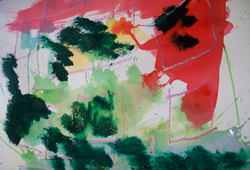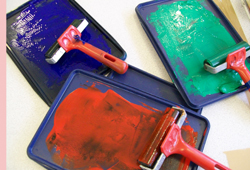 Greet Children's Centre, Sparkhill, Birmingham -
2010 In this project we worked with nursery classes & parents & toddlers groups to explore a range of visual arts materials & techniques through a series of 'creative provocations'.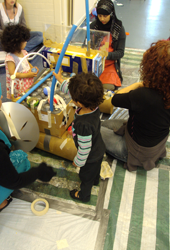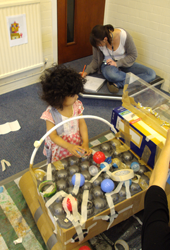 Netherton Children's Centre Consultation Project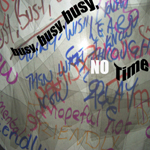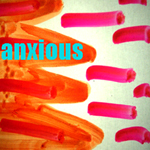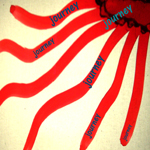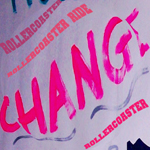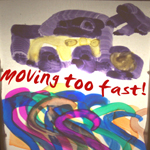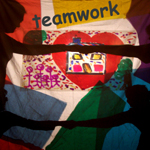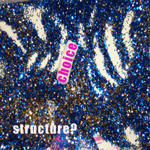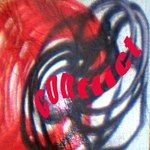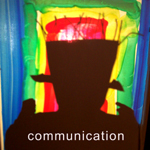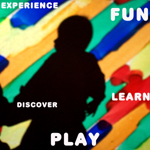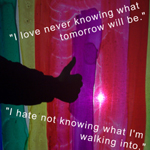 Queen Elizabeth Hospital - Young People's Cancer Ward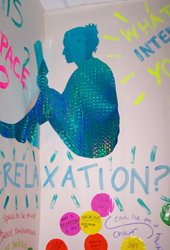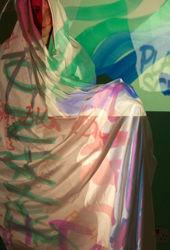 Papier mache & latex masks created for theatrical performances.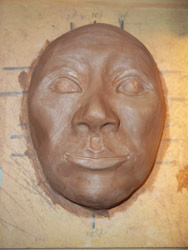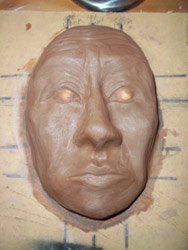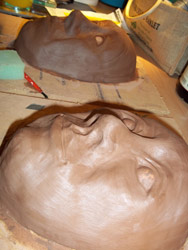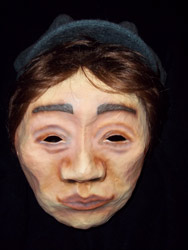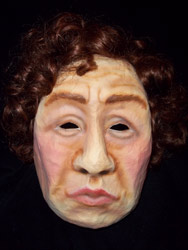 Imperial War Museum North - a mask making commission to create masks & costumes for 2 characters: a 1940's housewife & an evacuee boy.